Sub Title
"I believe that this training facilitated the understanding between suppliers and donors because it made it possible to expose the difficulties and propose together suitable solutions" - Ralph Elie, Junior Sales Executive Director, IMEDIS
Featured Media
Image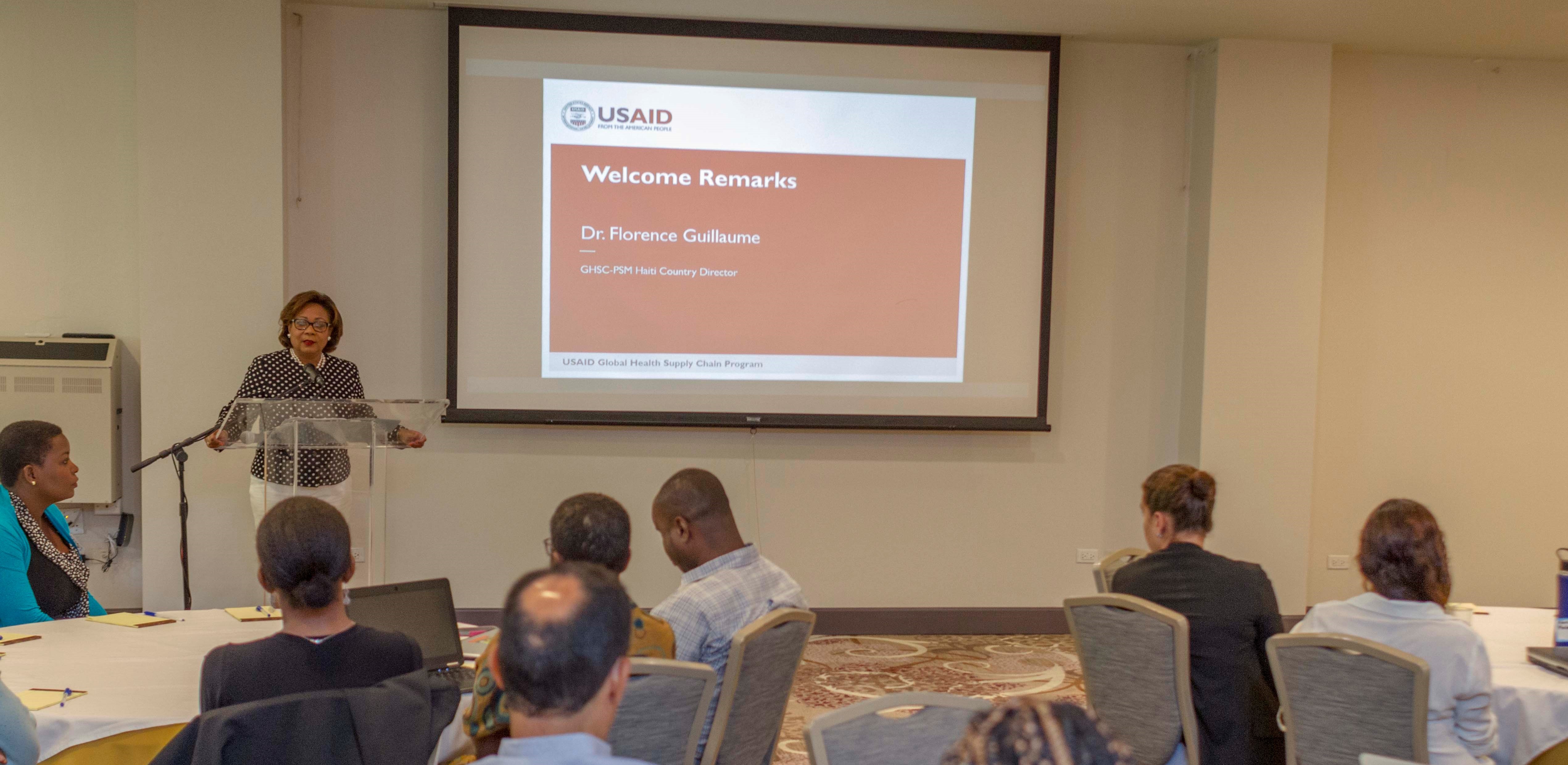 Topics:
Related Supply Chain Topics
Lead Paragraph/Summary
Unlike most other countries where the project operates, in Haiti the USAID Global Health Supply Chain Program-Procurement and Supply Management (GHSC-PSM) project manages warehousing and distribution to health facilities, many in remote areas of the country. When first established in 2016, GHSC-PSM procured health commodities for Haiti from international suppliers only. However, lead times for products procured this way can be up to eight months or more, creating supply risks for life-saving medicines and supplies.
In March 2017, GHSC-PSM began integrating local solutions into the procurement process, through a program called Decentralized Procurement (DCP). The project launched the initiative by training and certifying local suppliers and freight brokers on bidding and purchasing processes, procurement rules and regulations, global technology platform, and other information needed to receive certification from the project. Once certified, suppliers are better positioned to ensure that their organization complies with U.S. government procurement rules and can provide products that meet international quality assurance requirements.
Procuring locally helps shorten lead times, provides the opportunity to have security stock in place as a contingency plan, and gives access to suppliers who better understand the Haitian context. Since the initial training program, management and operational systems among local suppliers are improving. Products now flow more quickly from suppliers to the GHSC-PSM warehouse in Port -au-Prince.
By improving the capacities of local suppliers and aligning them with international business standards, the project is also potentially contributing to the Haitian health supply market and making health products more accessible to the Ministry of Health, health facilities, and the Haitian people.
Programs supported by the U.S. Agency for International Development (USAID) have a reliable supply of health commodities. Boosted by strong performance of local suppliers, GHSC-PSM's on-time delivery to Haiti is now consistently high, with 88 percent from April to June and 90 percent from July to September 2018.