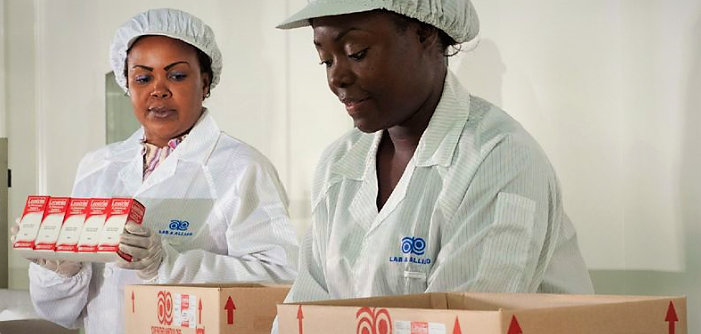 Preventing maternal and child deaths, creating an AIDS-free generation, and protecting communities from infectious disease threats need efficient pharmaceutical services and treatment with quality medicines. Further, controlling the global hazard of antimicrobial resistance to promote global health security relies on ensuring appropriate use of medical products worldwide.
The USAID Medicines, Technologies, and Pharmaceutical Services (MTaPS) Program (2018-2023) helps low- and middle-income countries strengthen their pharmaceutical systems to ensure sustainable access to and appropriate use of safe, effective, quality-assured, and affordable essential medicines and pharmaceutical services. The five-year program builds upon the work of its predecessor program, Systems for Improved Access to Pharmaceuticals and Services (SIAPS).
MTaPS is implemented by a consortium that is led by Management Sciences for Health (MSH) and comprises core, global expert, and capacity resource partners. The program approach embeds training of capacity resource partners to strengthen local expertise in countries and ensure that improvements are building sustainability.
Program objectives are as follows:
Pharmaceutical-sector governance strengthened

Institutional and human resource capacity for pharmaceutical management and services increased, including regulation of medical products

Availability and use of pharmaceutical information for decision making increased and global learning agenda advanced

Pharmaceutical-sector financing, including resource allocation and use, optimized

Pharmaceutical services, including product availability and patient-centered care to achieve health outcomes, improved
Supporting the Global Health Security Agenda (GHSA)
The Global Health Security Agenda (GHSA) aims to facilitate countries build their capacity for prevention, early detection, and effective response to infectious disease threats to increase national and global health security. As a USAID program, MTaPS has the mandate to assist countries combat antimicrobial resistance, one of the 11 action packages under the GHSA.
See how MTaPS is advancing the Global Health Security Agenda in 14 countries: https://www.mtaps.program.org/waaw/
Responding to the COVID-19 Pandemic
MTaPS is one of the key partners in USAID' global response to the COVID-19 pandemic. MTaPS has been supporting 13 countries since the pandemic's onset on the fronts of infection prevention and control, emergency supply chain management, and safe and effective deployment of COVID-19 vaccines through critical technical areas, such as vaccine pharmacovigilance. The program is delivering results leveraging its ongoing GHSA work and pharmaceutical systems strengthening support to the countries.
Browse COVID-19 response results in 13 countries
USAID MTaPS Core Partners
AUDA-NEPAD
Boston University
FHI360
International Law Institute-Africa Centre for Legal Excellence
Overseas Strategic Consulting
Results for Development
Global Expert Partners
Brandeis University
Celsian Consulting
Deloitte USA
Duke-National University of Singapore
El Instituto de Evaluacion Tecnologica en Salud
IC Consultants
IQVIA
MedSource
University of Washington
Capacity Resource Partners
Capacity resource partners consist of local organizations with regional or country-based knowledge, expertise, and networks.
Their engagement will support local USAID MTaPS activities, while advancing local capacity to provide technical support for strengthening their pharmaceutical systems at the country and regional levels.
African Collaborating Centre for Pharmacovigilance and Surveillance
African Health Economics and Policy Association
Ecumenical Pharmaceutical Network
Kilimanjaro School of Pharmacy
Muhimbili University
Pharmaceutical Systems Africa
U3 SystemsWork
University of Ibadan
Other Partners - Columbus Consulting, Empower Swiss, Softworks
Related Links
Subscribe to USAID MTaPS Updates