Featured Media
Image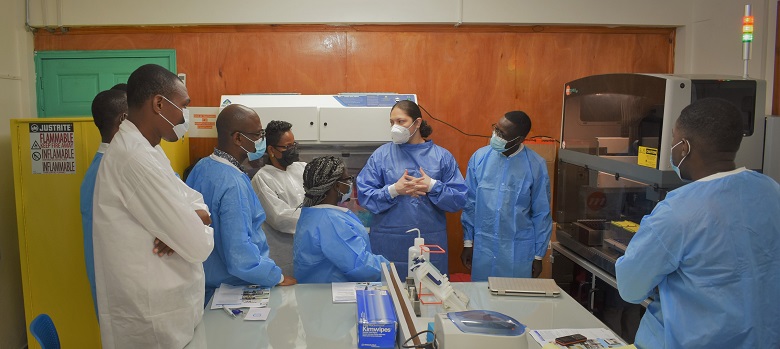 Topics:
Related Global Health Areas
Lead Paragraph/Summary
USAID and the Global Health Supply Chain Program-Procurement and Supply Management (GHSC-PSM) project hosted a webinar on Beyond DNO: The Changing Landscape of Laboratory Medicine for all agency staff. The webinar provided a brief introduction around diagnostic network optimization (DNO), what it is and what it entails. The highlight of the event was hearing from Lesotho and Nigeria's Ministry of Health representatives on their respective country's DNO experiences including implementation, lessons learned, challenges and next steps. A question-and-answer session followed the presentations.
Access the recording and download or click to view the full slide deck and view the Beyond DNO guidelines.
Panelists and Presentations
Introduction and Opening Remarks
Matthew Wattleworth, Senior Laboratory Systems Advisor, USAID
Network Approach and Applying DNO Operationally
Andres McAlister, Integrated Supply Chain Manager - Laboratory, GHSC-PSM
Beyond DNO: The Changing Landscape of Laboratory Services - Lesotho
Muccara du Preez, Quantification Coordinator, Supply Chain Management, Directorate Lesotho Ministry of Health
Diagnostic Network Optimization (DNO) Implementation in Nigeria
Eruona Etubi, National AIDS and STDs Control Programme, Federal Ministry of Health, Nigeria