Who We Are
Afya Ugavi is a five-year health system strengthening activity funded by USAID under the Global Health Supply Chain – Procurement and Supply Management (GHSC-PSM) contract. GHSC-PSM connects technical solutions and proven commercial processes to promote efficient and cost-effective health supply chains worldwide to ensure an uninterrupted supply of public health commodities that save lives.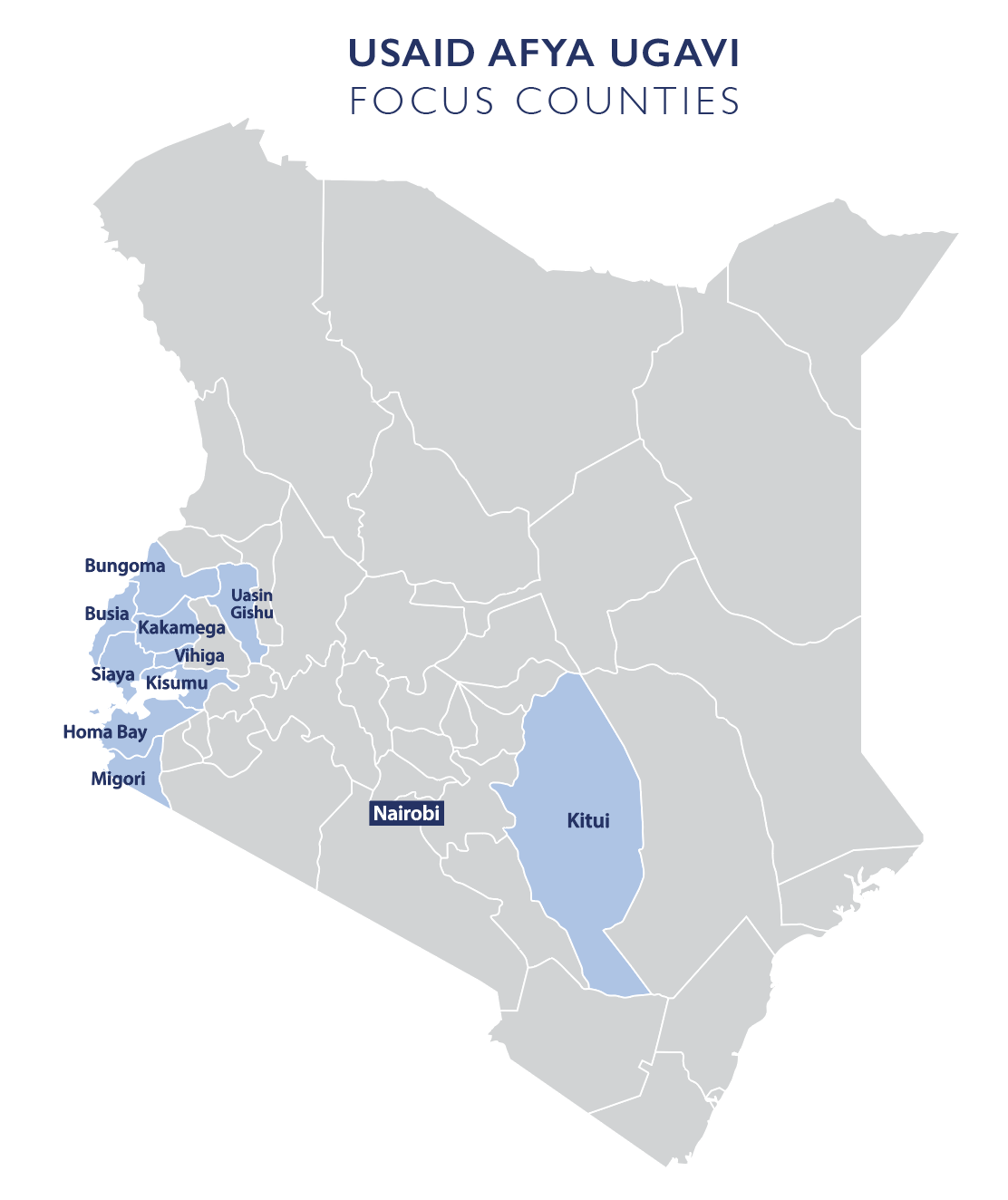 What We Do
The goal of the country-specific task order known as the Afya Ugavi Activity is to ensure that there is a well-functioning supply chain management system in Kenya that provides adequate, safe, affordable, and reliable supply of health commodities. The Activity supports the following health program areas in ten (10) counties as of October 2019 and at the national level: HIV/AIDS; Malaria; Family Planning; and Reproductive, Maternal, Neonatal, Child, and Adolescent Health.
Afya Ugavi Results Framework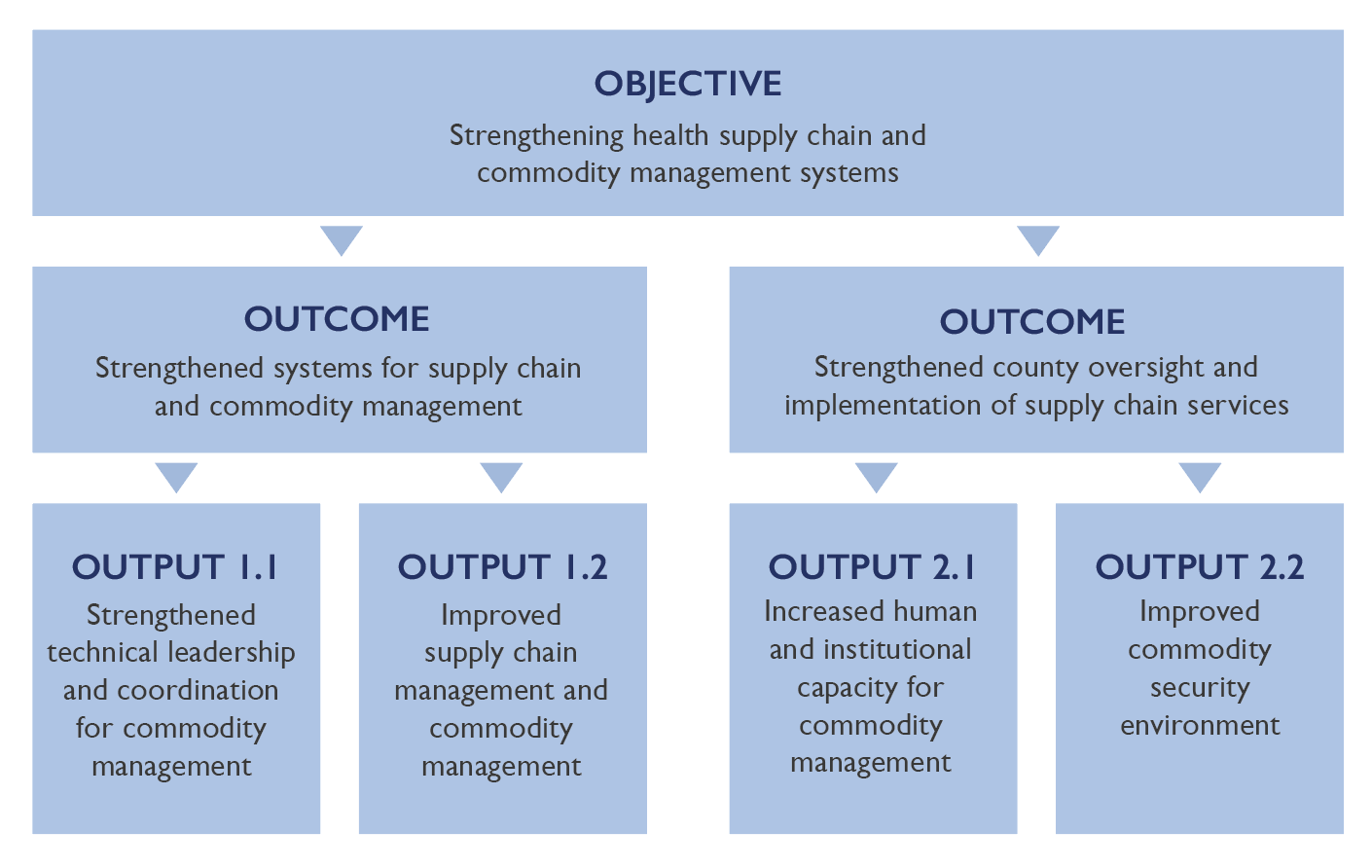 Afya Ugavi Technical Assistance
Afya Ugavi provides technical assistance in the following areas to strengthen Kenya's supply chains:
Strategic planning and design
Supply chain management strategic framework and implementation plans.
In-country supply chain logistics.
Data collection and information systems to improve delivery of commodities to service sites.
Commodity forecasting and supply planning.
Pre-shipment clearance, pipeline monitoring, and reporting.
Product selection and pharmacovigilance.
Emergency supply chain management system.
Capacity building in commodity management and pharmacovigilance.
Effective transfer of skills, knowledge, and technology for improved and sustained performance.
Enabling environment
Strengthen enabling environment to improve supply chain performance in commodity financing, human resources, governance, leadership, and coordination at all levels.
Summary
Budget and Duration: $21.64 million (USD), 2016–2021
Activity Locations: Bungoma, Busia, Homa Bay, Kakamega, Kisumu, Kitui, Migori, Siaya, Uasin Gishu and Vihiga
Key Partners: Ministry of Health, National Malaria Control Program, National AIDS and STI Control Program, Division of Family Health, County Health Management Teams, Kenya Medical Supplies Authority (KEMSA)
Contact
Alice Micheni, Contracting Officer's Representative, USAID: amicheni@usaid.gov
Jayne Waweru, Chief of Party: jwaweru@ghsc-psm.org
Neha Bhandari, Project Director: nbhandari@ghsc-psm.org
Contact
Contact Address
First Floor Rivaan Centre, Muguga Green, Westlands
P.O. Box 1325 – 00606
Nairobi
Kenya