Sub Title
Findings from a Mixed-Methods Assessment
Image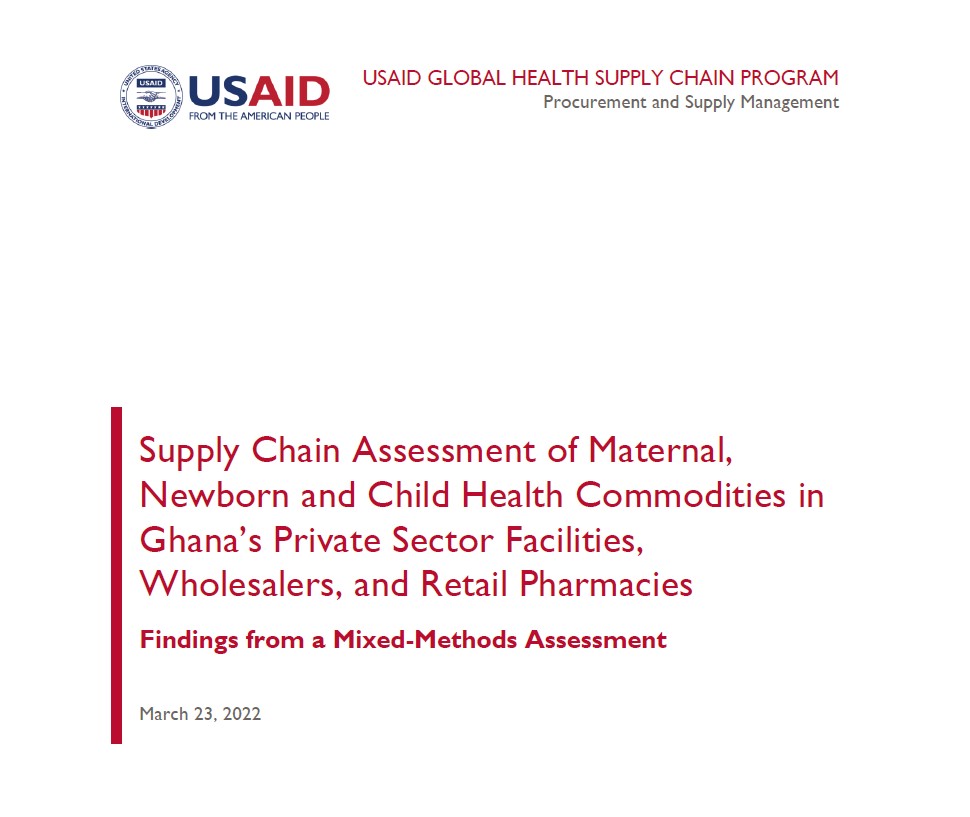 Authored on
June 29, 2023
Description
Improving health outcomes requires the success of both public and private sector care. In Ghana, over 50% of the population seeks care in the private sector, however, there is a paucity of information on maternal, newborn and child health (MNCH) product availability in the private sector despite its significant contribution to total healthcare.
In this study, the USAID Global Health Supply Chain Program-Procurement and Supply Management (GHSC-PSM) project used a mixed-methods approach to assess the private sector supply chain for MNCH products in a representative sample of 69 private health facilities, 68 retail pharmacies, and 15 wholesalers across four regions in Ghana.
The report provides collected data on MNCH product availability, pricing, registration status, and cold storage conditions and qualitative information from 15 wholesalers engaged with MNCH commodity supply the private and public sector in Ghana.