Image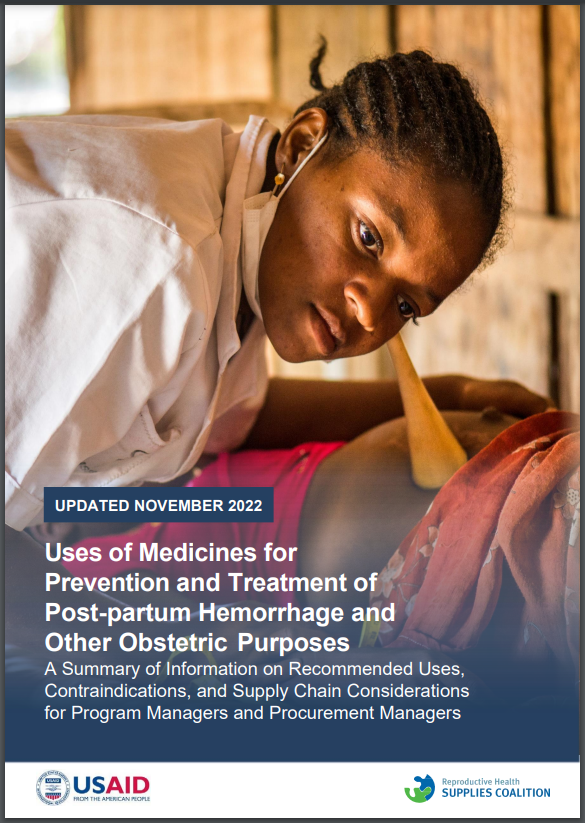 Authored on
December 15, 2022
Description
This tool, developed in conjunction with the Reproductive Health Supplies Coalition, summarizes findings and recommendations (recent as of November 2022) for properly procuring medicines like oxytocin to prevent and treat post-partum hemorrhage (PPH) affecting women after childbirth. PPH continues to be a leading cause of maternal mortality in low- and middle-income countries.
It is also available in French, Portuguese and Spanish.
Archive: The September 2019 version of this document is archived in English, French, Portuguese and Spanish.