Image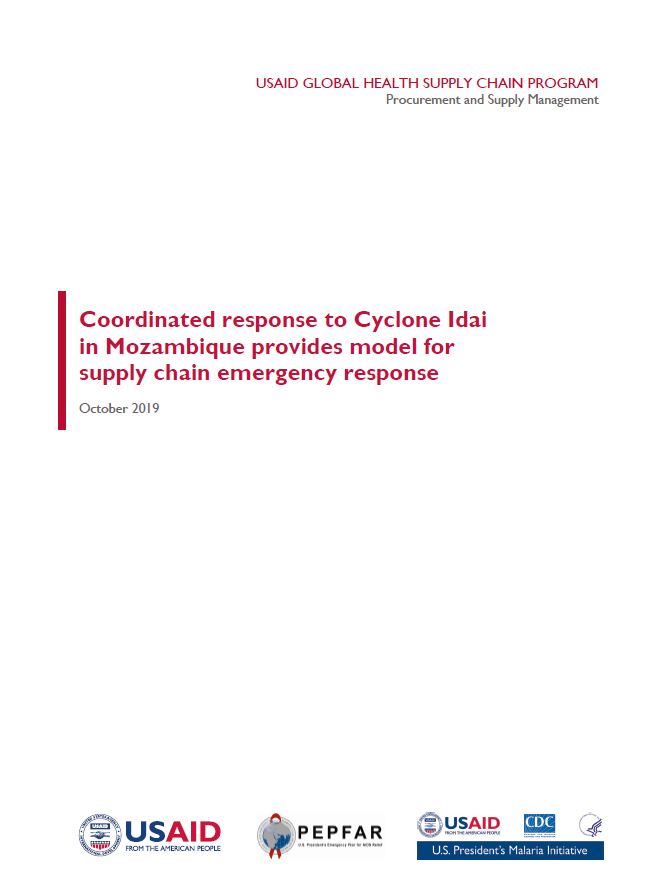 Authored on
January 23, 2020
Description
In relatively normal circumstances, any number of factors can pose a challenge to the smooth, timely operation of a global health supply chain. But an adverse event, such as a natural disaster, often poses critical challenges to the local public health supply chain that must be overcome quickly to ensure no interruption of treatment for patients.
In Mozambique, the response to Cyclone Idai — which occurred in March 2019 — largely avoided many of the challenges that can hinder a public health supply chain's response to natural disasters. This report documents Mozambique's response and includes several tools to help others in their disaster response planning, including:
job descriptions
lists of equipment
explanatory diagrams
sample emergency request form
To access the quick reference guide, click here.