Image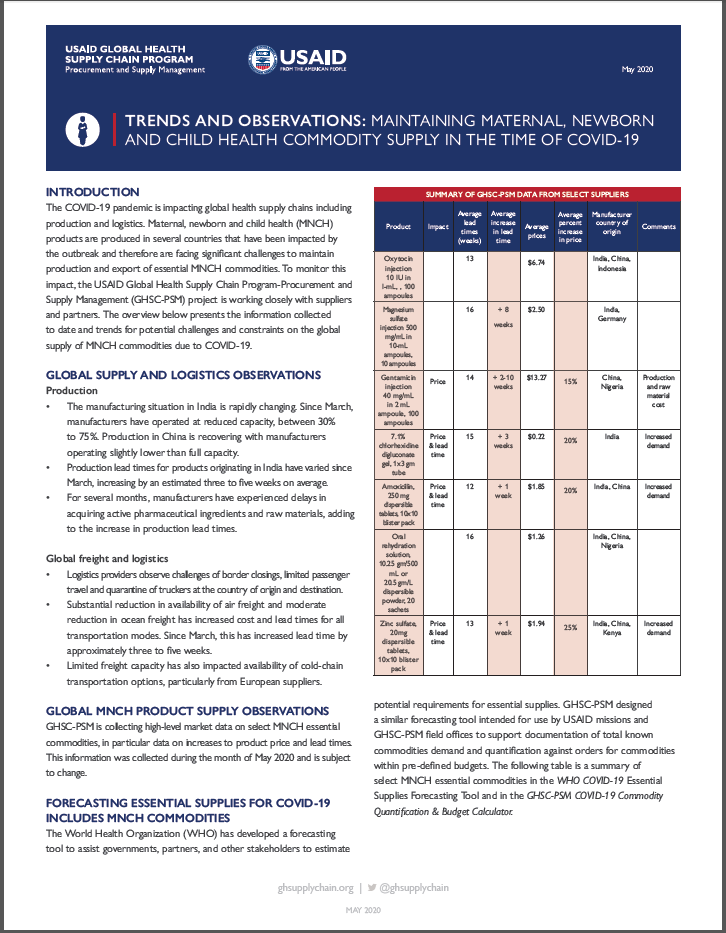 Authored on
June 23, 2020
Description
The USAID Global Health Supply Program-Procurement and Supply Management (GHSC-PSM) project's Maternal, Newborn and Child Health (MNCH) Task Order has collected and summarized high-level supply and logistics observations related to select MNCH commodities in this document, Trends and Observations: Maintaining maternal, newborn and child health commodity supply in the time of COVID-19. The information collected by GHSC-PSM may be useful for governments and their partners as they conduct supply planning activities with stakeholders to understand potential delays and COVID-19 impacts on select products. Observations include increased lead times and price fluctuations. This information was initially presented in May 2020 and is subject to change.
The document also contains considerations as MNCH stakeholders discuss supply chain impact mitigation strategies.
If you have questions or would like to request additional information, please contact PSMTO4Core@ghsc-psm.org.