Featured Media
Image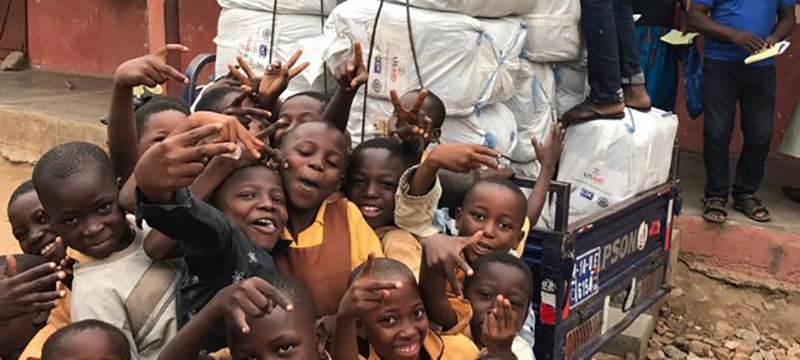 Lead Paragraph/Summary
In just four weeks, 1.4 million school children across nine regions in Ghana found themselves newly protected from malaria. This expedited distribution is the direct result of the USAID Global Health Supply Chain Program-Procurement and Supply Management (GHSC-PSM) project's updated approach to the distribution of long-lasting insecticide-treated nets (LLINs) provided by the U.S. President's Malaria Initiative.
The quick delivery of LLINs to 23,000 primary schools was possible because the project switched to contracting with private-sector third-party logistics (3PL) providers to deliver the nets, increasing accountability and efficiency in the system. The 3PLs reached their goal of documented delivery to 100 percent of targeted schools within four weeks.
Prior to using 3PLs, local coordinators within the school system were responsible for delivering LLINs to schools. The coordinators would carry large sums of cash long distances to make payments and gather proof of delivery, which led to longer delivery times and greater security risks. The system also tied financial incentives to the estimated number of LLINs needed, which could inflate delivery estimates.
The new 3PL model requires contractors to deliver the LLINs and submit proof of delivery before receiving payment.
For the recent distribution and implementation of the new model, GHSC-PSM collaborated with the USAID-funded VectorWorks and the National Malaria Control Program (NMCP). NMCP provided oversight for the entire campaign and VectorWorks collected and validated school enrollment data to determine LLIN allocation and developed the distribution's communications campaign.