Featured Media
Image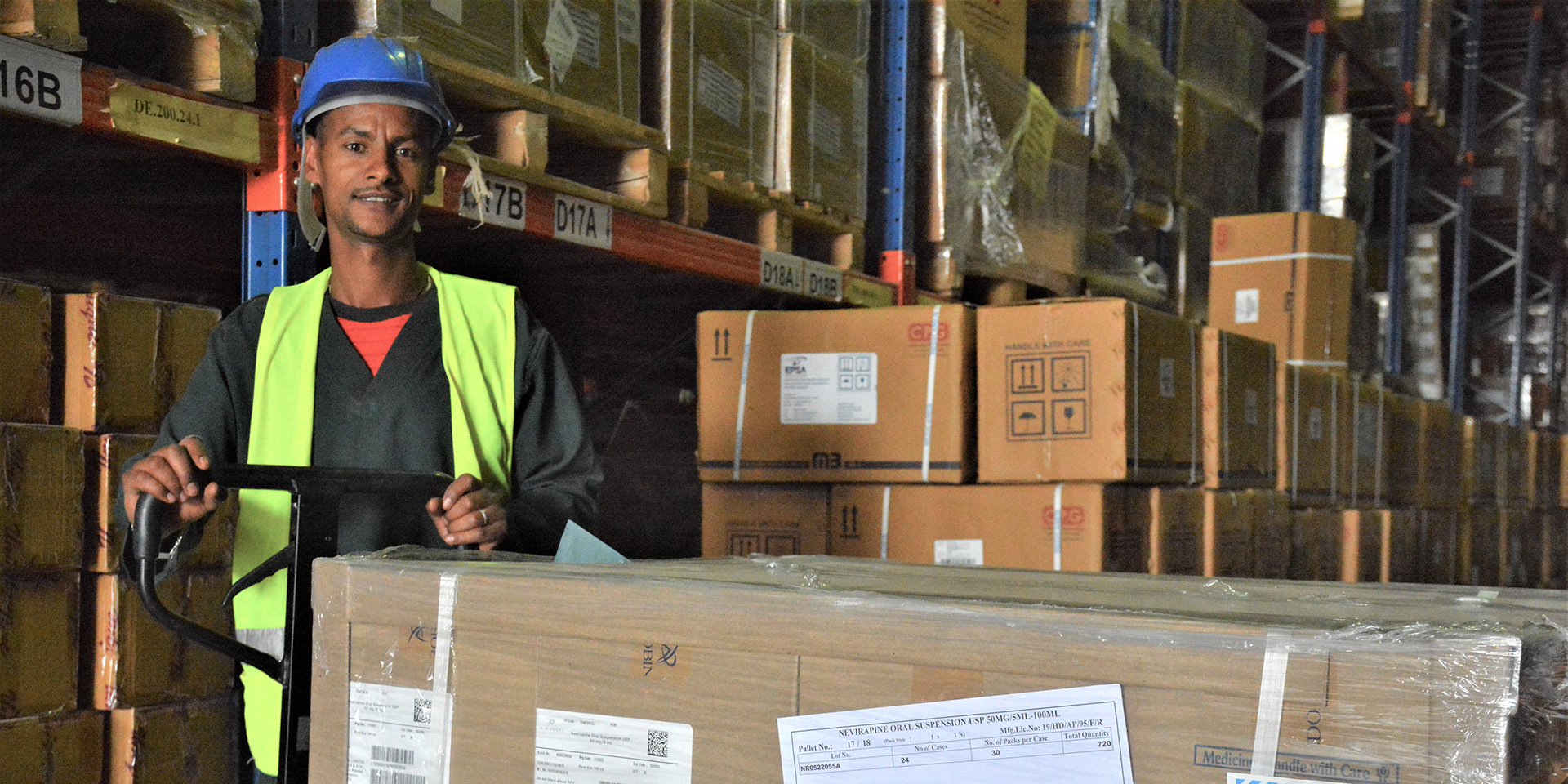 Topics:
Related Supply Chain Topics
Related Global Health Areas
Lead Paragraph/Summary
Quick action by USAID and the GHSC-PSM network led to an emergency delivery of Nevirapine moved quickly from Cameroon to Ethiopia, ensuring HIV-exposed infants receive an uninterrupted supply of prophylaxis as we enter the new year. Placing medicine in the right place, where it is most urgently needed, at the right time.
This highlights the unique capabilities of this global project – maximizing product availability and accessibility while minimizing expiries by transferring commodities from one country to another. This is a great example of global collaboration and highlights the real human impact of accurate supply forecasting and data sharing among country teams.
USAID/Ethiopia recently informed the GHSC-PSM project of an imminent Nevirapine stockout in Ethiopia resulting from a delayed shipment from another source. GHSC-PSM immediately identified sufficient stock of Nevirapine in Cameroon. GHSC-PSM coordinated with the USAID Missions and Ministries of Health in Cameroon and Ethiopia to divert 12,000 bottles of Cameroon's planned Nevirapine order to Ethiopia.
The project worked closely with USAID, suppliers, and logistics providers to expedite the delivery and clearance of Nevirapine to Ethiopia within eight days; a process typically takes a minimum of 21 days, assuming stock availability.
On December 14, GHSC-PSM oversaw the successful delivery of the 12,000 bottles of Nevirapine suspension to the Ethiopian Pharmaceutical Supply Agency. The collaboration and quick action on this emergency order prevented stockout risk of Nevirapine suspension in Ethiopia, ensuring HIV-exposed infants receive uninterrupted supply of prophylaxis.