Featured Media
Image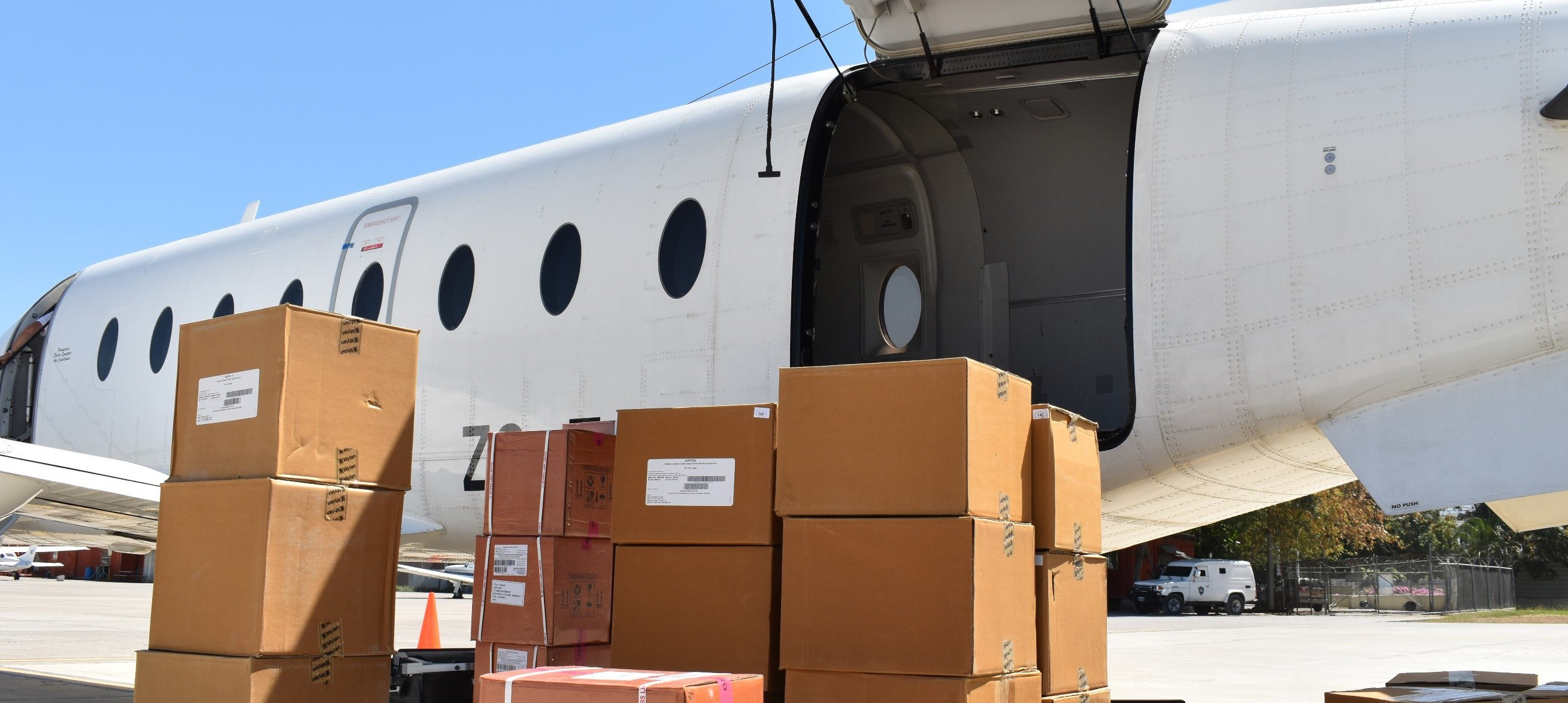 Topics:
Related Supply Chain Topics
Related Global Health Areas
Paragraphs
Text
In Haiti, the USAID Global Health Supply Chain Program-Procurement and Supply Management (GHSC-PSM) project directly manages warehousing and distribution to health facilities, many in remote areas of the country. In the northern districts, GHSC-PSM makes regular deliveries of HIV/AIDS medicines such as antiretrovirals (ARVs) using a third-party logistics provider (3PL) to ensure their safe, reliable arrival.

In mid-February 2019, protests created an unstable security situation that closed businesses, blocked roads and disrupted commodity supply to many areas of Haiti, including to remote health facilities in districts that are north and northeast of the capital city, Port-au-Prince. As a result, GHSC-PSM discovered many sites were at risk of stockouts for essential HIV/AIDS medicines.

GHSC-PSM staff coordinated with regional suppliers to identify health centers and hospitals in the north at risk of stockout and determined inter-regional aircraft was the most secure way to make ARVs available at these sites. In just four days, more than 15 sites were resupplied with four and half months of stock, preventing HIV/AIDS treatment interruption at the last mile.

The country's political situation has stabilized, but GHSC-PSM staff continue to monitor stock levels in remote areas of the South, Southeast and Northeast Districts and stand ready to mobilize distributions as quickly as possible.


Quote
Being stocked out of ARVs would be catastrophic for the patients who travel miles to get treatment here. We were worried that we would not be able to receive the medicines on time, but you came here. You helped prevent a stockout and save people's lives. All we can say is thanks a lot for this dedication.