Featured Media
Image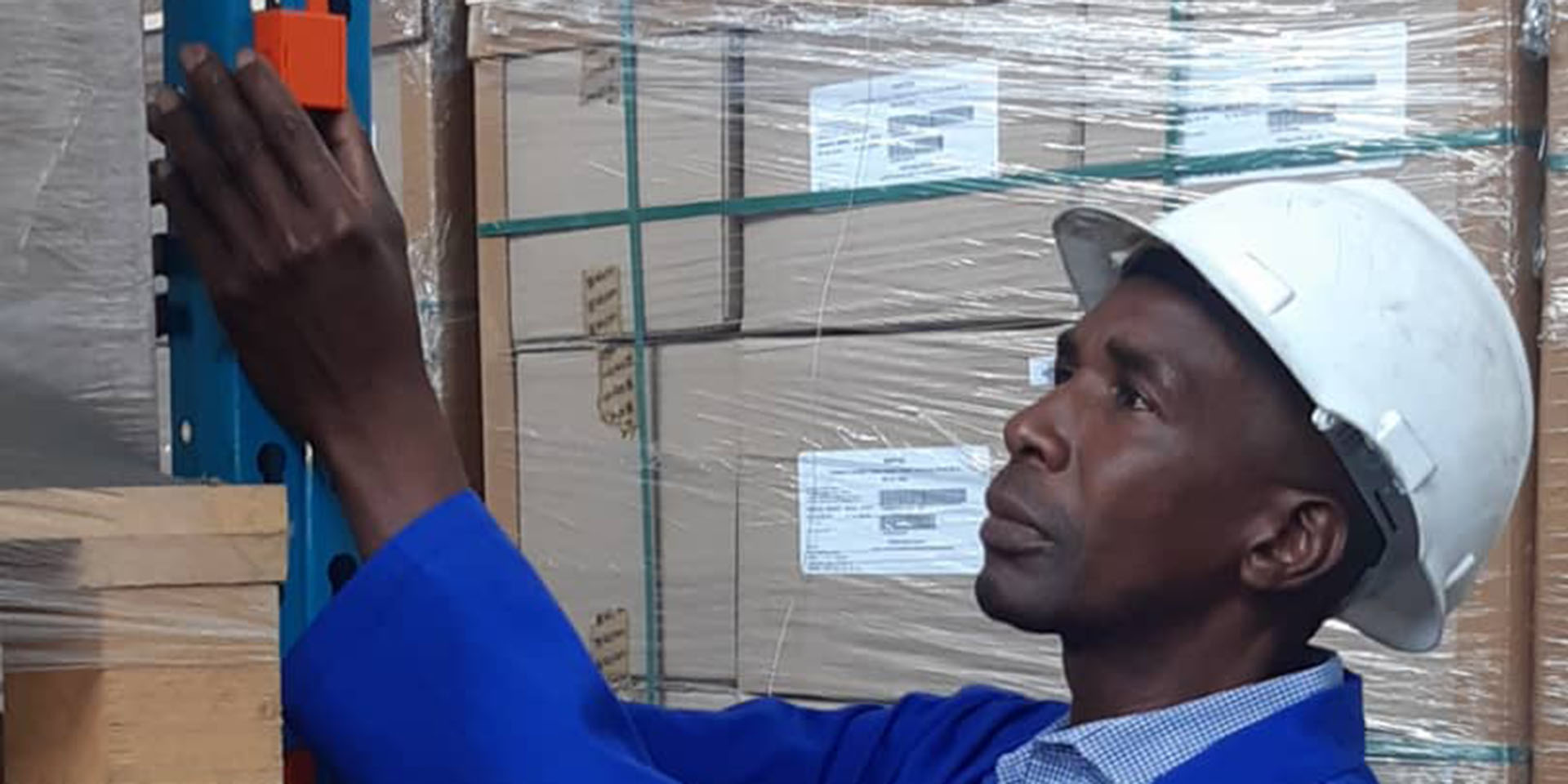 Topics:
Related Supply Chain Topics
Related Global Health Areas
Lead Paragraph/Summary
Many medications and medical products are susceptible to heat, humidity, and other circumstances. Zimbabwe's temperatures range seasonally between six and 38 degrees Celsius (42-100 degrees Fahrenheit), and humidity can vary between 42 percent and 75 percent, presenting a significant challenge to cold chain storage.
The USAID Global Health Supply Chain Program-Procurement and Supply Management (GHSC-PSM) project supports the Zimbabwean National Pharmaceutical Company (NatPharm) to improve its central medical stores, focusing on precise temperature monitoring, eliminating temperature variation and ensuring that the integrity of its much-needed medical commodities is preserved.
NatPharm stores and distributes all incoming public health sector medical products and maintains nine warehouses located in cities across six of the country's ten provinces. Cold chain commodities are stored in cold rooms where the specific temperature conditions required for the products can be maintained. However, until December 2019, NatPharm had no way of tracking temperature variations in its warehouses. Even warehouse ambient temperatures could not be easily monitored, and humidity was not measured across all branches. The stores did not have a temperature tracking system, so any cold room malfunctions could not be immediately noticed. If a malfunction occurred at the start of a weekend, cold chain commodities would be at risk of deterioration.
Between January and March 2020, GHSC-PSM worked with NatPharm to deploy 104 temperature and humidity cloud-based data loggers to all six NatPharm branches. These data loggers use the Internet of Things (IoT) technology to seamlessly connect to the internet to submit temperature and humidity data. NatPharm managers, the primary users of this system, can access real-time data by visiting a secure web portal, which automatically displays the data in temperature and humidity graphs. Raw data is downloadable in multiple formats. NatPharm now disseminates a monthly summarized report to partners, outlining an analysis of any temperature readings outside the manufacturer's recommended ranges and offering possible solutions.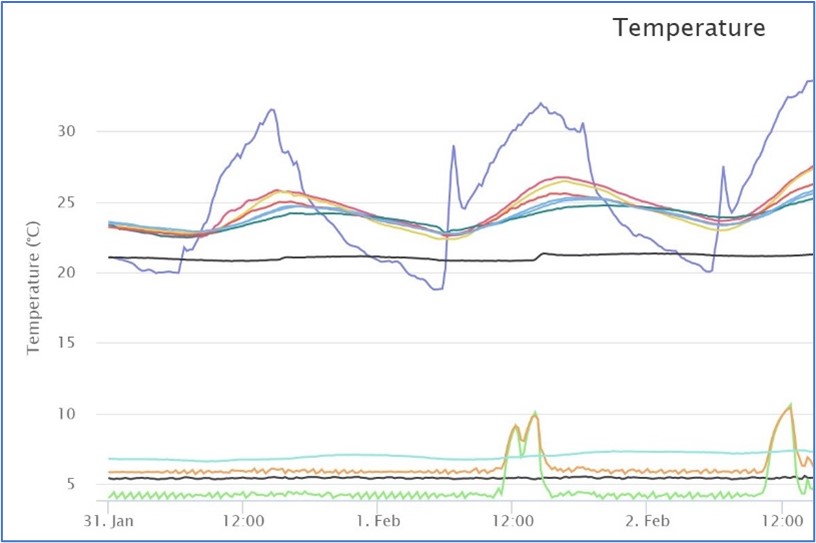 The use of temperature and humidity data loggers at NatPharm has improved temperature and humidity data visibility for both NatPharm and its partners, lowering the risk of poor-quality medicines and supplies going to waste or making their way to patients. After the loggers were installed, NatPharm identified the need for SMS alerts for cold room data so that NatPharm managers could immediately respond to temperature excursions. GHSC-PSM has now configured the system to send alerts for the cold rooms in all its branches. NatPharm was so taken with the system's advantages that it sought financial assistance to expand coverage to three outsourced warehouses.
Armed with data presented in a January 2022 NatPharm report to partners, the Ministry of Health and Child Care recommended recalibration of cold rooms that frequently fell below the established minimum temperature and risked commodities freezing; and suggested shortening the time taken to intake vaccines into cold room storage because lengthy intake sessions resulted in significant temperature excursions.
The continuous availability and wider dissemination of warehouse temperature data allows NatPharm to seek evidence-based help on improving its warehouse infrastructure, and Zimbabwe's citizens are safe in the knowledge that their medical commodities are reliably viable.