Featured Media
Image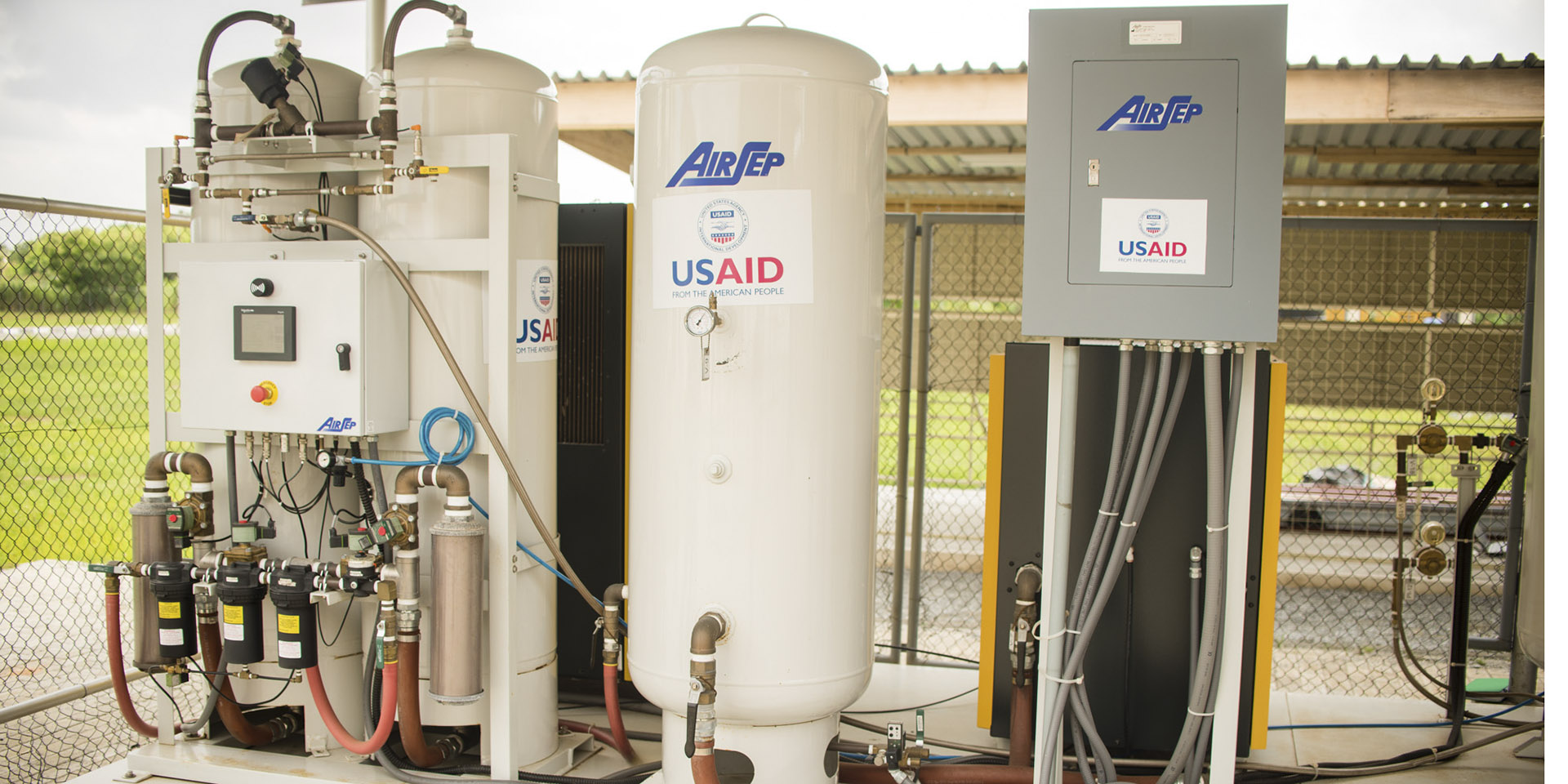 Topics:
Related Supply Chain Topics
Related Global Health Areas
Lead Paragraph/Summary
In the face of the global COVID-19 pandemic, access to medical oxygen became a challenge in many countries, including Ghana. In an effort to support the Government of Ghana in managing the pandemic, the US Government provided four (4) Pressure Swing Adsorption (PSA) plants, twenty-eight (28) oxygen concentrators, and other essential accessories. To ensure effective maintenance and sustainable use of the equipment, USAID supported the Ghana Health Service in building the capacity of over 200 clinical and non-clinical staff. This intervention saved lives during the COVID-19 pandemic and continues to have a positive impact on maternal, newborn and emergency health services.
Watch this video and learn more about USAID's support, the technical assistance approach and the impact of this intervention on the lives of Ghanaians.