Featured Media
Image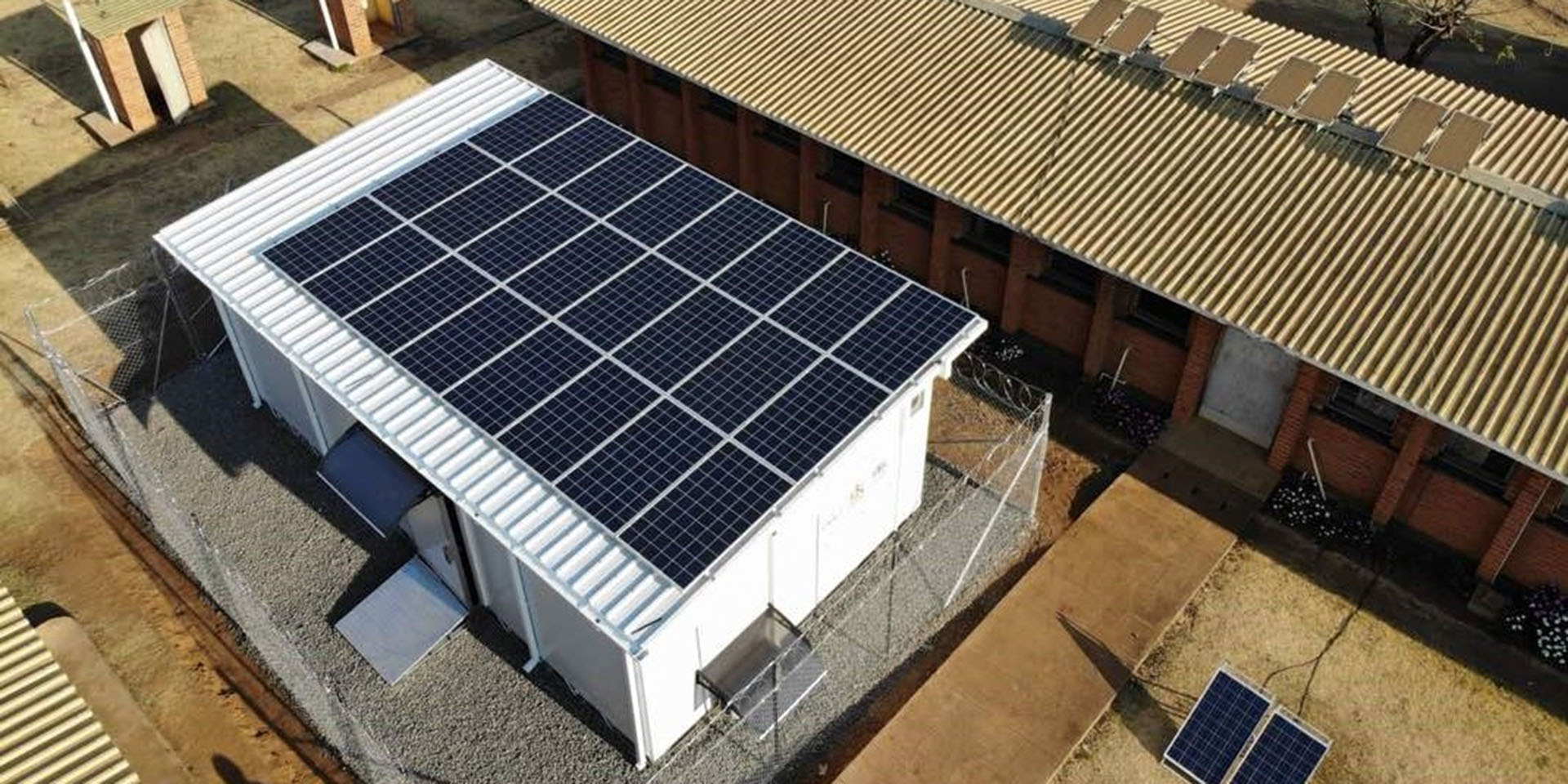 Topics:
Related Supply Chain Topics
Lead Paragraph/Summary
A 2014 assessment of public health facilities in Malawi found that the vast majority had less than half of the pharmacy storage space needed to meet demand, a situation that would only get worse as the population grew.
Between 2016 and 2017, the U.S. President's Emergency Plan for AIDS Relief (PEPFAR), the United Kingdom's Department for International Development (DFID), the Global Fund to Fight AIDS, Tuberculosis, and Malaria, and World Bank addressed this challenge by installing 210 prefabricated storage units at health facilities with access to the electrical grid.
However, this still left many rural health facilities without secure storage solutions, particularly those not connected to the electrical grid. In 2019, with support from PEPFAR and the U.S. President's Malaria Initiative (PMI), the USAID Global Health Supply Chain Program-Procurement and Supply Management (GHSC-PSM) project worked with the Ministry of Health to install an additional 239 units at these rural health facilities.
This included 117 solar-powered, climate-controlled units at health facilities not connected to the national electrical grid. The addition of these monitored storerooms helps prevent theft and ensure medicines are stored at the proper temperature. This has considerably improved the Government of Malawi's ability to meet its population's needs for quality, life-saving medicines – especially in rural areas.
"Health services without products are an exercise in futility. While in Malawi recently, I met with Director Godfrey Kadewele, who is responsible for supply chain for the Ministry of Health. He shared his philosophy on the 3Ps to delivering health care: Product – Patient – Provider, keeping the product accessible and functional is the challenge. If we do not get all aspects of it right – supply, storage, distribution – then people will suffer." – Judith Heichelheim, GHSC-PSM, IDIQ Director
Paragraphs
Text
These 117 off-grid facilities finally have secure spaces with reliable lighting and climate-controlled storage space to protect vital HIV and malaria medicines. Remote monitoring systems allow staff to check the status of storage units on their laptops and smartphones.  "Apart from the security and product safety benefits, the monitoring system gives me visibility on solar system performance in the pharmacy units, and it helps regional and district teams assign staff with appropriate skills for the identified problems," said Rumbani Sidira, Chief Medical Engineer for the Ministry of Health.

Most importantly, health facility staff can now focus on those seeking care without the clutter of boxes encroaching on already limited space. "I'm now able to properly examine my patients since all the cartons of medicines in the examination room have been removed" - Hezekeil Mwale, Likangala Health Center.

GHSC-PSM is now providing preventative maintenance for these storage units to ensure their continued use and prevent any costly downtime or product wastage due to unexpected equipment failure. The first sixty units are scheduled for maintenance in 2022.

"The supply chain in Malawi has come a long way, with enormous political support, policies, and strategies to guide it forward, but it is a job not yet finished." – Judith Heichelheim, IDIQ Director, GHSC-PSM
Quote
Health services without products are an exercise in futility.