Featured Media
Image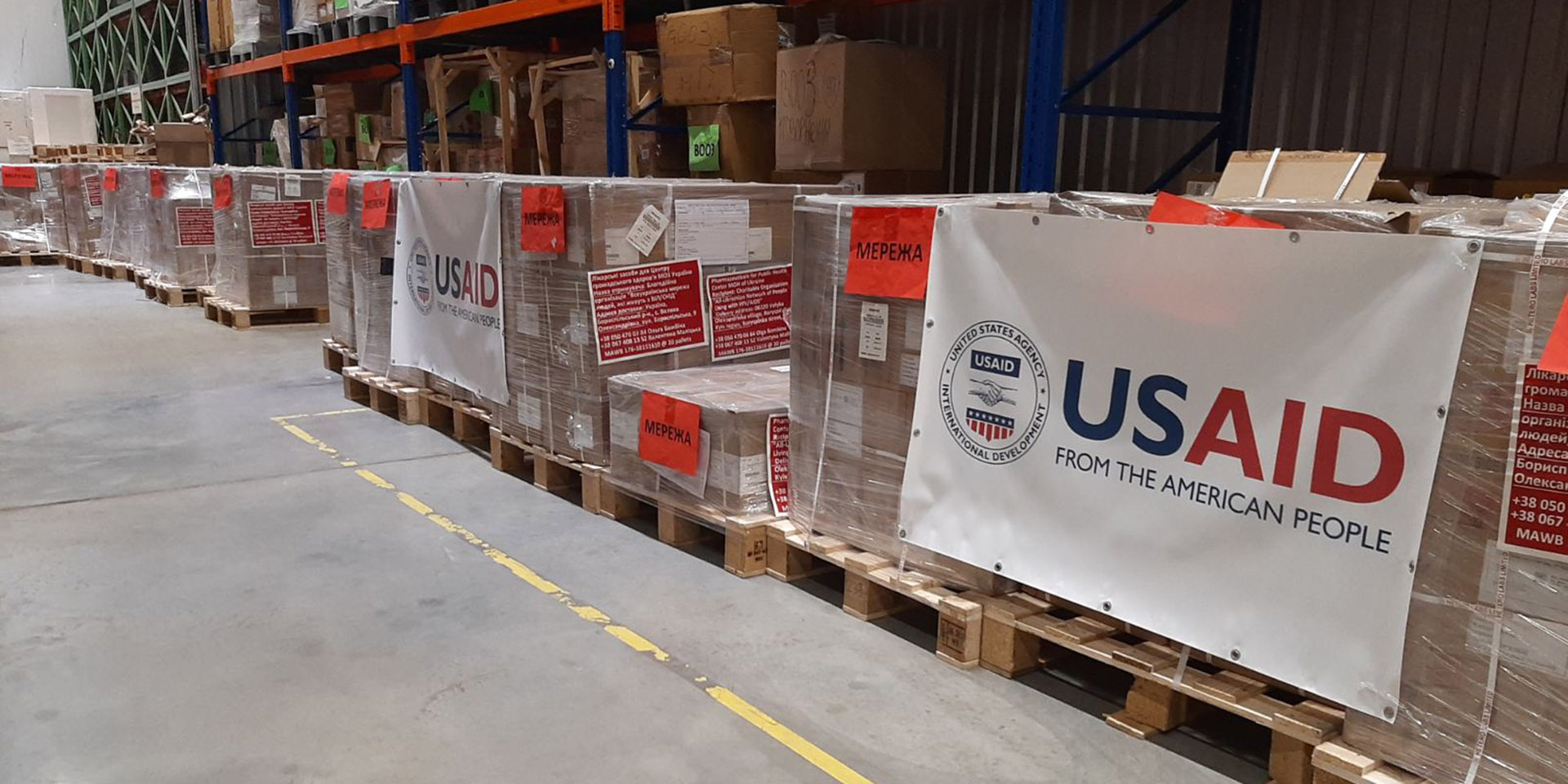 Topics:
Related Supply Chain Topics
Related Global Health Areas
Lead Paragraph/Summary
Immediately following Russia's full-scale invasion of Ukraine in March 2022, the USAID Global Health Supply Chain Program-Procurement and Supply (GHSC-PSM) project responded to an urgent request for antiretrovirals (ARVs) from the Government of Ukraine to PEPFAR. More than 200,000 90-tablet bottles of TLD, the preferred ARV regimen, were sourced and delivered in just 27 days, a process that usually takes up to three months.
The delivery was made possible through tremendous collaboration with suppliers and partners on the ground, including the USAID Mission in Ukraine, the Ukrainian NGO 100% Life, the Ukrainian Center for Public Health, and multiple logistics partners.
GHSC-PSM has worked with 100% Life since 2017. From the onset of the invasion, USAID, GHSC-PSM, and 100% Life coordinated closely to ensure that people living with HIV have continued access to ARVs.
"Certainly, what I have seen in all of this is that you cannot be a single player in this space. There are so many moving pieces, so many contributors," said GHSC-PSM Director Judith Heichelheim. "And if you can get them going in the same direction, you can really do something incredible."
Those first emergency shipments arrived in the city of Lviv in western Ukraine to maintain uninterrupted treatment during the first few weeks of the war. In May 2022, at the request of 100% Life, the project extended the delivery of ARVs beyond Lviv all the way to Kyiv. This ensured the distribution of lifesaving medicines to adults and children living with HIV in Ukraine's besieged capital city and beyond.
Within the first three months of the invasion, GHSC-PSM procured and delivered shipments of five unique pediatric ARVs to Ukraine, plus an emergency order of 68 cases of blue/gold-packaged male condoms to Ukraine.
"Amid Russia's full-scale war against Ukraine, USAID and our partners - including GHSC-PSM - have helped Ukraine's health institutions sustain access to life-saving care, especially among the most vulnerable," said USAID/Ukraine Health Office Director Ben Zinner.
By the end of 2022, GHSC-PSM had delivered more than 58 million ARVs to 100% Life on behalf of USAID, including more than 53.3 million adult ARVs and 4.8 million pediatric ARVs for some of Ukraine's most vulnerable citizens.
The project also delivered 2,372 cases of male condoms with 1,594 cases of lubricant, more than four hundred thousand COVID-19 rapid test kits, and more than one hundred thousand rapid diagnostic tests for TB, Syphilis, and Hepatitis B and C.
"When challenges arrive, everyone does get together and shows the best of this project," said GHSC-PSM Deliver Return Manager Gordon Brown.
Managing and mitigating risk is paramount for a successful supply chain, but risk factors escalate rapidly when a country is at war. Leveraging the project's established emergency response processes, GHSC-PSM engaged its logistics and supplier network to safely deliver cargo by air, sea, and land, despite the volatile security situation.
GHSC-PSM faced several key questions in responding to the situation on the ground:
• Could the ARVs be flown to airports near Ukraine despite COVID-19 impacts on flight capacity?
• Could the project get the deliveries insured in an uncertain landscape under force majeure?
• Were there experienced freight forwarders on the ground who could successfully deliver the ARVs?
• Once in Ukraine, would the commodities get stolen, stranded, or destroyed by the fighting?
Successful collaboration with partners on the ground was crucial for delivering the commodities.
As well as closely coordinating with USAID and partners in Ukraine, these early deliveries succeeded due to our relationship with multiple global logistics partners and suppliers willing to step up in response to the emergency. These links were crucial to the effort's success, as were liaising with organizations such as the World Food Program, World Health Organization, and others to find viable solutions.