Body
"During 2022…there was no stockout of commodities in my center," says Mahamadou Diallo, the Technical Director of the central community health center in Kangaba.
According to Yacouba Keita, head of the Kangaba ASACO, a community health association, access to family planning services has improved since 2020 due to increased engagement with implementing partners at the community level. Keita notes that since family planning products have been restocked, "the health scenario has greatly improved."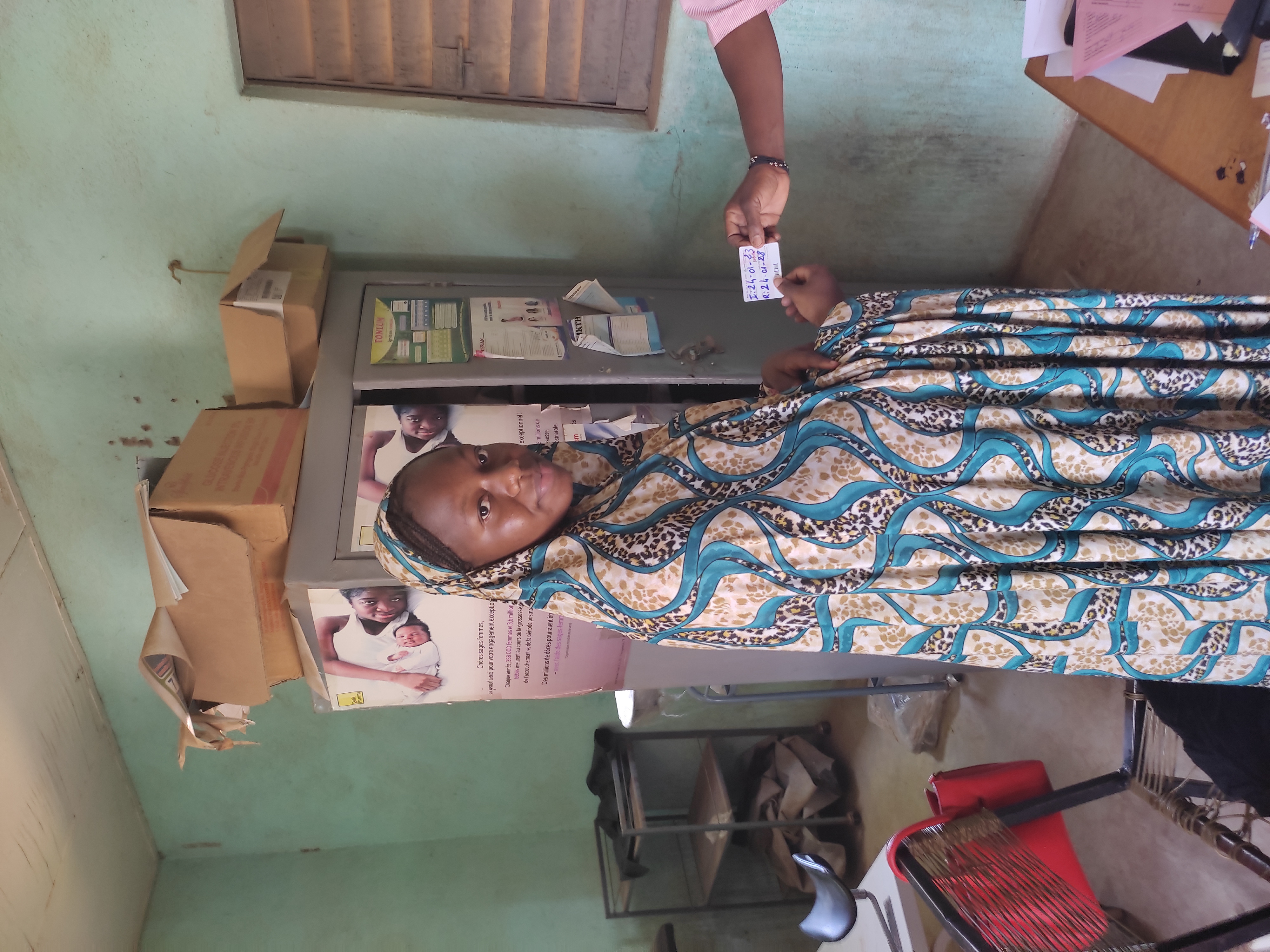 Hadjiratou Kane, from Mali, receiving family planning service
Local implementers are also benefiting from these partnerships in different ways. The project worked with JIGI to ensure they could adhere to best practices for storage. This contract also allowed JIGI to expand its storage and distribution capacity.
The local transportation company GHSC-PSM partnered with also improved their distribution monitoring by adopting the project's Distribution and Transport Tool (DTT). This experience gained in working on a USAID project is opening up potential opportunities for additional awards.
Unfortunately, security challenges in Mali continue, but so do the newly established partnerships that are getting women across Mali the contraceptives they need. GHSC-PSM, the third-party logistics (3PLs), and the community-based NGOs they work with continue to routinely pre-position six months of FP/RH stock at community health centers, ensuring a secure, reliable supply.
The ability for people to make informed decisions about if, when, and how many children to have is important, especially in times of crisis. Since 2017, GHSC-PSM has procured and delivered enough family planning products to prevent 1.7 million unintended pregnancies in Mali.
For more information on the impact of family planning commodities in Mali and 25 other countries where GHSC-PSM works, see our impact briefs [https://www.ghsupplychain.org/family-planning-country-impact-briefs]
You can find more examples of challenges and solutions to reaching the last mile in GHSC-PSM's breakthrough publication, Driving Last-Mile Solutions to Ensure Access to Public Health Commodities.