Featured Media
Image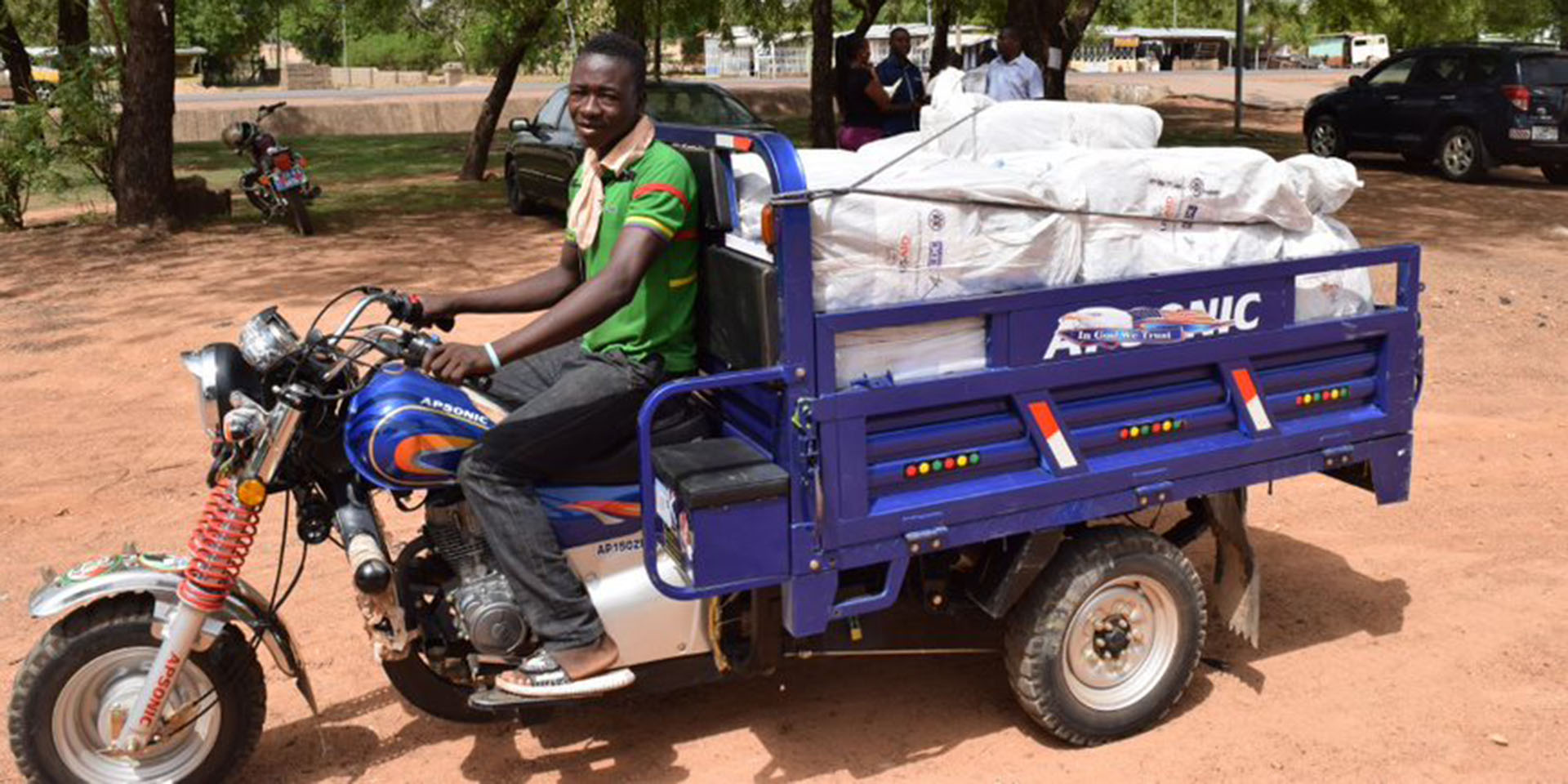 Topics:
Related Supply Chain Topics
Related Global Health Areas
Lead Paragraph/Summary
Fanny Mdeba, 24, of Blantyre, failed to receive treatment after being diagnosed with malaria last year, at Zingwangwa Health Centre due to the unavailability of malaria medication. However, this year, she could get treated. "I felt feverish earlier this year," she said. "I went to the health center and was relieved to receive medication upon testing positive for malaria."
More than 650 public health facilities and service delivery points countrywide in Malawi, including Zingwangwa Health Centre, now consistently receive PMI procured malaria commodities, including long-lasting insecticide-treated nets (LLINs)—and medication through the GHSC-PSM project.
Since 2017, GHSC-PSM has supported the National Malaria Control Programme (NMCP) under the Malawi Ministry of Health (MOH) in managing a parallel supply chain system for warehousing and distribution of PMI-donated commodities. The PSC system, complements the government-led major supply chain run by the central medical stores in Malawi. The scope of the PSC includes procurement, warehousing, and distribution of U.S. government–donated commodities, using a third-party logistics provider (3PL). Additionally, the project embedded a project management team at the central medical stores trust to assist the MOH in building a patient-centered national health commodity supply chain. The project provided technical assistance to the MOH to develop a comprehensive five-year road map that ensures consistent and efficient distribution of medicines from the central level to lower-level facilities.
Vuso Tembo, a pharmacy technician at Blantyre District Hospital, spoke about the PSC model's significant impact on the supply chain system in his facility. "Previously, the facilities could go 3 to 4 months without receiving supplies. This affected service delivery, as there was no consistent time between receiving one shipment and the next. But now, we can now plan around the stock we have because we know, for example, that we receive malaria products on a regular interval." In this facility, a day cannot pass without encountering a malaria patient, so PSC has really helped in saving lives" said Tembo.
This PSC model has improved overall supply chain performance in the country, improved visibility and accountability whiles building the capacity of the health supply chain in Malawi.
Over the years, this system has enhanced warehousing operations and ensured a timely and reliable supply of malaria medicines to the last mile across the country, including remote and hard-to-reach health facilities. Clients like Fanny and hundreds more countrywide benefit from the readily available malaria commodities.
"Unlike previous years, we no longer worry about the availability of malaria medication at the health center. We hope this consistency continues, as it also eases our burden of traveling longer distances to other facilities just to access treatment, especially during the malaria season." Fanny.