Featured Media
Image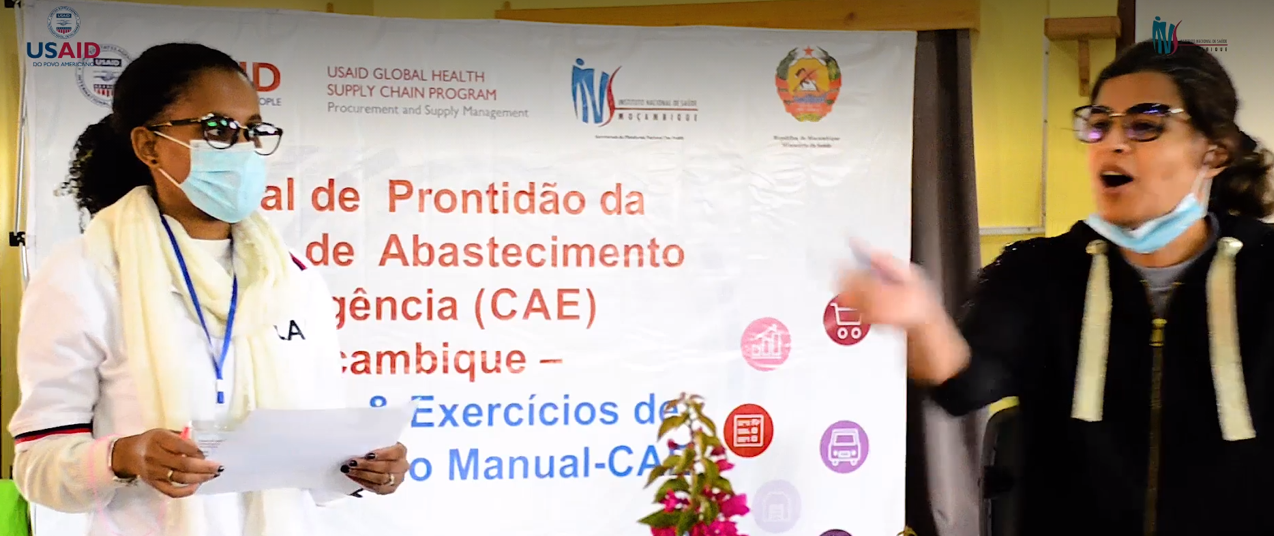 Topics:
Related Supply Chain Topics
Related Global Health Areas
Lead Paragraph/Summary
In September, GHSC-PSM supported Mozambique's National Institute of Health (INS) and other partners to launch the Emergency Supply Chain Playbook, a tool that aims to help countries effectively prepare for and respond to pandemic threats and other public health emergencies. Several countries have used the playbook to respond to COVID-19.
The Emergency Supply Chain Playbook—a USAID-sponsored tool that supports the Global Health Security Agenda (GHSA)—is designed to be adapted to each country's context. In Mozambique, GHSC-PSM consulted with the project's team in Burkina Faso, who provided valuable insights and advice from their successful implementation as an early adopter of the playbook.
A five-month exercise to develop Mozambique's version of the toolkit culminated with a two-day simulation exercise led by GHSC-PSM, with the active involvement of key staff from INS, the Ministry of Health, Ministry of Agriculture and Rural Development, the Red Cross of Mozambique, the National Institute of Disaster Management, and other partners.
Following the simulation exercise, the playbook is now integrated into Mozambique's National One Health platform, which serves as a link between the Ministry of Health and the Ministry of Agriculture and Rural Development.
"It is an instrument that came to serve not the INS, not the Ministry of Health and not the Ministry of Agriculture, but everyone, " said Almiro Tivane, co-coordinator of the One Health Platform. For full implementation, the playbook will now roll out to districts around Mozambique.
For more stories about the ESC playbook, see:
The ESC Playbook page on our website
This webinar about the playbook
This photo essay from Botswana