Featured Media
Image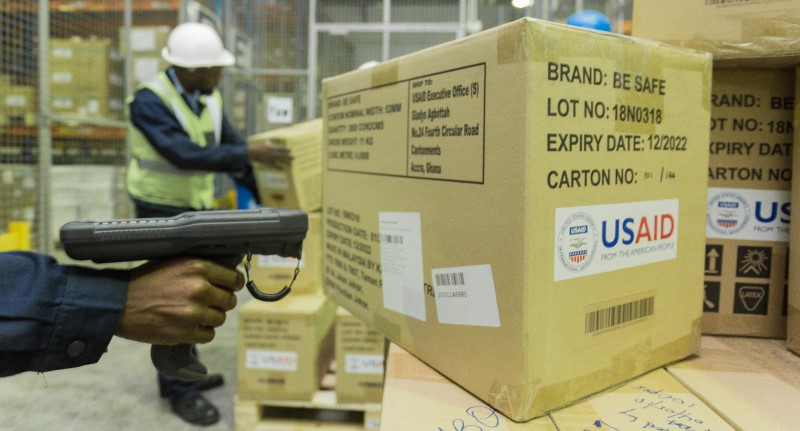 Topics:
Related Supply Chain Topics
Lead Paragraph/Summary
The USAID Global Health Supply Chain Program-Procurement and Supply Management (USAID GHSC-PSM) project is leveraging the GS1 Global Data Synchronization Network (GDSN) to synchronize master data.
Collaboration with supply chain partners via the GDSN presents a significant opportunity to increase access to quality data across the global health community for the benefit of countries supported by GHSC-PSM.
GHSC-PSM and GS1 South Africa have forged a partnership to lay the groundwork for use of global standards for a number of local manufacturers and distributors in sub-Saharan Africa as these manufacturers and distributors implement GS1 global standards for identification, capture, and sharing of product data.
GS1 Member Organizations like GS1 South Africa support suppliers with a number of services, including synchronization of data through the GDSN; registration and assignment of GTIN/GLN and barcode verification; and item measurement services and feedback. GS1 South Africa has supported four of GHSC-PSM's medical device suppliers in the synchronization of master data through the GDSN and updating barcodes to comply with GS1 standards. Member organizations also support community enablement by engaging in supplier outreach efforts and supporting local partners in solving local problems. GS1 South Africa has supported the creation of locally and regionally appropriate solutions since 2002. Their efforts to engage suppliers, healthcare providers, and the broader supply chain community have made them a valued partner in GS1 standards education and advocacy.
Suppliers: GS1 South Africa has developed a Barcode Verification and Item Measurement (BVIM) laboratory that incorporates AIDC standards and data quality standards. These services have enabled trusted verification for suppliers. They have created an accreditation program for brand owners to become Trusted Suppliers to enable them to incorporate GS1 standards in their business practices.
Healthcare Providers: In 2016, GS1 South Africa began a project with Netcare, the largest private hospital network in the country, comprised of 52 hospitals and an emergency medical service. The initial phase of this project, which included pharmaceuticals and surgical devices, focused on product identification, accurate billing, and movement of product through hospital. Subsequent phases included batch and expiry tracking, and future phases will include tracking of serial numbers in pharmaceuticals.
Supply Chain Community: GS1 South Africa has been an engaged member of the community by partnering with SAPICS, a professional body for supply chain management in Africa, attending the Global Health Supply Chain Summit in 2019, and supporting GHSC-PSM by presenting at in-country workshops.
GS1 South Africa's focus on community enablement has driven GS1 standards compliance among suppliers in South Africa and created an environment where organizations are able to exchange data across their local supply chains. GS1 local member organizations like GS1 South Africa have served in a valuable role by educating local supply chain participants, providing communities with resources to improve supply chain security and efficiency.
GHSC-PSM is excited to continue to partner with GS1 South Africa to expand awareness of standards in SADC, support public and private sectors in their implementation, and build on existing momentum for GDSN and other data exchange mechanisms to provide locally appropriate solutions that can be scaled regionally.